During the Winter season we are all looking for the cosy spot by the fire to enjoy good food, hot drinks and a good chat with our friends and family.
Stella Marris Hotel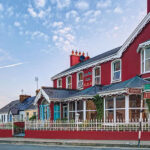 We pride ourselves on offering a unique location, fresh local produce prepared with care and a friendly and helpful staff.
Open Thursday to Sunday
Harris's Pub & Bistro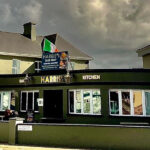 Family friendly restaurant with indoor and outdoor dining
Harris's Pub & Bistro serves fresh, locally sourced food including local seafood and Irish steaks.
Open Thursday to Sunday
Myles Creek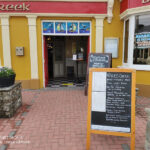 Myles Creek Bar & Restaurant is located in Kilkee, serving an all-day menu, with breakfast served from 9am and a lunch/dinner dishes offered until 7pm everyday.
Open 7 days a week
The Long Dock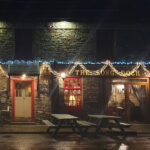 The Long Dock, the classic Irish pub and restaurant located in Carrigaholt, in one of the most remote beauty spots, the Loop Head Peninsula in the wildest reaches of West Clare
Open Thursday – Sunday
Keanes Pub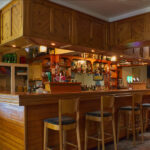 A classic, old-style, traditional music Irish bar with the most perfect pint of Guinness and a cosy open fire.
Open 7 days a week
Carmody's Bar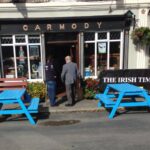 We are known for regular traditional Irish music sessions and sing songs. Great Guinness, friendly customers and a great welcome for everyone.
Open 7 days a week
Foleys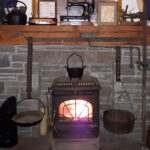 Foley's Bar and Grocer is an authentic Irish Bar and Grocer in Cross Village known for its good pint of Guinness, village shop and a warm friendly atmosphere
Open 7 days a week