Welcome to Loop Head, a slender finger of land pointing out to sea from the most westerly point of County Clare, right in the middle of the Wild Atlantic Way.
The Loop Head Peninsula epitomises what the Wild Atlantic Way is about: panoramic cliff views, abundant local seafood, your choice of activities on water and land and plenty of quiet beauty spots where you can pause and wonder at this unforgettable part of the world. It has the ocean on one side and the largest estuary in Ireland on the other.
Our fresh air, quietness and vibrant nature will give you an experience of the real Ireland. Heritage and culture seep from each bog road or bóithrín (boreen). And our people's spirits are full of music, dance and laughter.
This is the heart of the Wild Atlantic Way. Stay with us and you'll take home with you a piece of the real Ireland.
Connect and
have family fun
You're sitting with a breathtaking view of the Atlantic Ocean, accompanied by a cuppa and a freshly baked scone. Your kids are swimming in clear and safe seapools, enjoying some watersports or simply running around freely on the fresh sand.
You're riding the waves in a state-of-the-art dolphinwatch boat and greeting the largest resident group of bottlenose dolphins in Europe – so close you can almost touch them, while seeing amazing views of Loop Head's dramatic coastline nearby and above you. A pony ride awaits you though its countryside later.
You're enjoying a lovely meal at sunset with plenty of tasty choices for you and the kids, fresh out of our land or sea.
At the end of your day, tired and happy, you're welcomed warmly at your accomodation, to relax and recharge for your next day of fun family activities on the Loop.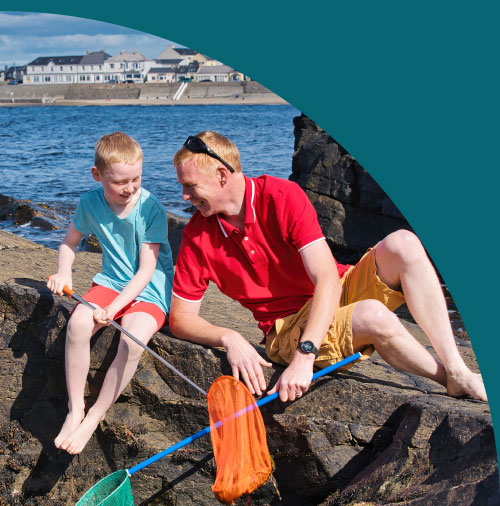 Enjoy your
perfect holiday
You arrive at Shannon Airport, our taxi brings you straight to your quaint hotel on the shores of the Atlantic, with that genuine old world charm.
You awake ready to meet the day, when we will gladly guide you around our breathtaking scenes, our intriguing history and our welcoming community.
You may visit our galleries, home of some of Ireland's best contemporary art, and dine in one of our award-winning restaurants, where fresh local produce are turned for you into culinary delights.
And at the end of it all, you'll feel your worries melt away with a calming yoga session or refreshing, regenerative seaweed bath.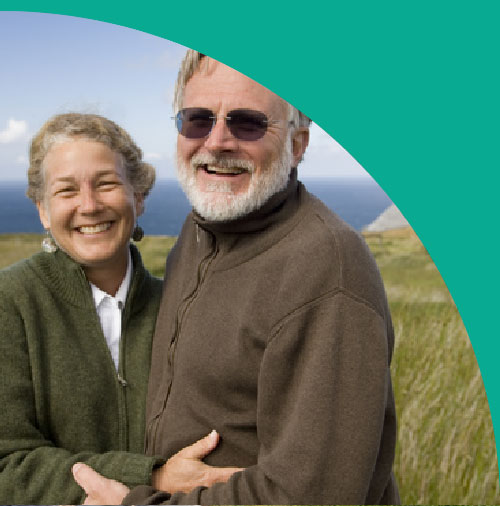 The spray under your feet, the salt in your hair, crisp clean air, and the wild Atlantic waves north, south and west!
You're at the very edge of it all, here. You explore the cliffs, beaches, caves and crannies, by kayak, by boat, by board, by e-bike, horseback or by foot.
Your muscles are aching, but you're not done discovering yet! You've got a night full of truly fresh, local seafood. Then there's live music, new friends, and a tranquil sleep in a cosy bell tent in among native woodland, an authentic farmhouse b&b or a comfortable charming boutique hotel on the seaside.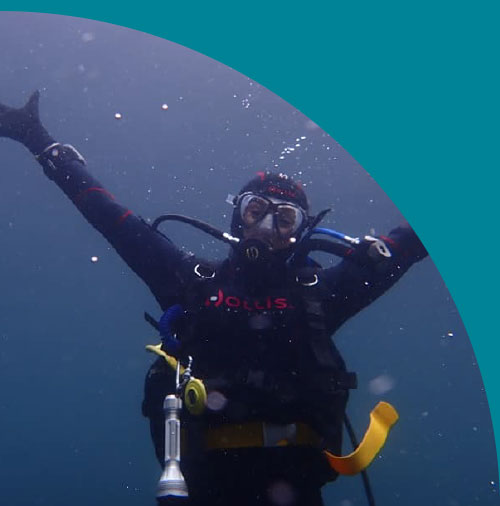 Experience
Nature and Wellness
You are ready to leave the 'noise' behind in cities and dive deep within nature and yourself – on your own or with friends.
Walk our trails and get sidetracked, make a discovery, watch a dramatic storm-powered coastline, jump in for a swim in a natural rock pool, walk warmly in the rain, have a rest on a lush bed of grass, have a seaweed bath, star gaze, do yoga, and breathe in the clean, salty sea air. Be.
You might chat with a local, learn a new skill, eat some home made cake, have an old style cuppa, kiss an alpaca 😊, indulge in a little retail therapy at an artisan food store or an art gallery, have some of the best and freshest local produce and a locally made ice cream, and drop in for a pub session.
The waves, the wind, the birds, the rain, the laughter of the locals and sometimes plain-old silence, they all play to your heart's rhythm. Visit us to experience true and complete wellness.