The Pollock Holes are lovely, clear sea pools uncovered when the tide is out. So you need to time your visit and check the tide times. While the Atlantic waves may beat on the rocks a hundred yards beyond you, the pools themselves are usually calm and protected. They do take a bit of effort getting into, but they are well worth the effort. The reef is tidal and can only be accessed at low tides or two hours before low tide, which gives in the region of five hours access between tides Located at the West End of the West Clare resort town, the Pollock Holes are so called because they are inhabited by small pollock for around six months of the year.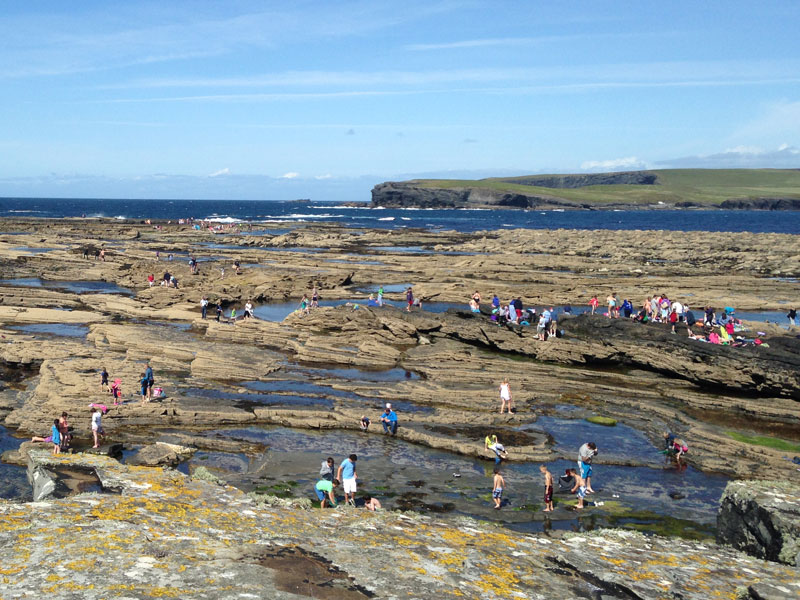 There are various pools which abound, with species of fish, corals, weeds and birds. Temperatures can reach 20C in July and August. The main pools range from 1m to 2.5m deep and vary in size from approximately 50m long to 20m wide. There are four of these large pools. These big pools are a favourite swimming spot for children and adults, who swim there daily for eight months of the year. They are also a favourite with young snorkelers for training before taking up scuba diving. Doctor's Rock is also a very good dive location and is very safe for beginners, as it also opens out to a much bigger open pool, with small reefs and canyons leading out into open water. It is sheltered by a reef that exposes at low tide and is also a very popular swimming location when the sea is calm. This dive site also has a variety of marine life and very good visibility in calm conditions. Sharks, whales, orcas, dolphins, porpoises, giant sunfish, bluefin tuna and many species of fish, including trigger fish, which have now taken up residence in the last 30 years can be seen near the reefs.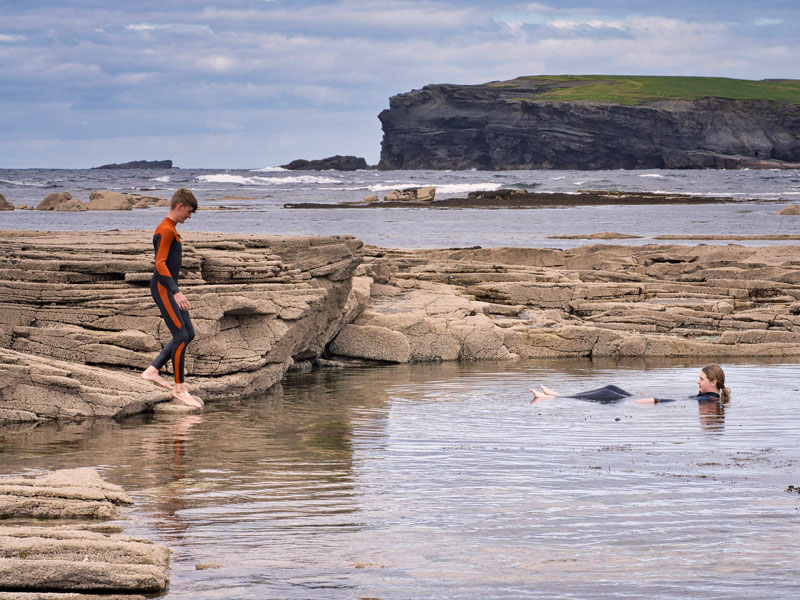 Immediately off the Pollock Holes crabs, lobster, baby wrasse, pollock, sprat, shrimp, prawns, conger eels and sea urchins can be found. On top of these species a rough weed called Witches Hair, winkles, limpets, barnacles and mussels are also located.