Overview
The people of Loop Head have been blessed when it comes to providing food for their families. Traditionally, fishermen caught whitefish and mackerel in the waters, off the north and west of the peninsula. And when weather conditions were inclement, they had the sheltered Shannon to turn to.
The estuary is a haven for shellfish including oysters, lobsters, crab and crayfish. Poulnasherry Bay, on the eastern end of the peninsula, is named after its traditional harvest – Poll na nOisrí, Pool of the Oysters. Along the shoreline, the locals picked mussels and winkles, together with seaweeds such as dillisk, and slúcán, or slack, a local delicacy. You're not likely to find slúcán on any Loop Head menus, though, as it's something of an acquired taste. Meanwhile, the grassy flat land has long supported beef and dairy cattle. Tillage is a thing of the past, but organic vegetable growing is making a comeback.
The Food Circle
With the aim of offering the best possible experience of the food of Loop Head to both visitors and locals alike, the restaurants, food producers, cafés and B&Bs of the peninsula have all come together recently to establish a Loop Head Food Circle.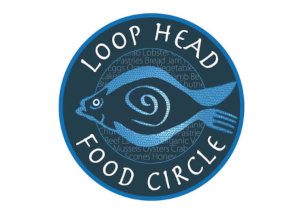 The Food Circle charter is a strong commitment to safeguarding food standards and ensuring sustainability. Members must pledge to uphold a high quality of customer service, ambiance, and the freshest local produce on the plate. Food Circle members must also commit themselves to source as many of their ingredients as possible from their immediate locality, and they have to include at least two 'signature' dishes, or house specialties, on their menus. Look out for the lighthouse symbol in local restaurants, B&Bs and suppliers – it indicates Food Circle membership, and is your guarantee of quality, freshness and the utmost care – and do be sure to treat yourself to a signature dish wherever you go.
Click here to view the members of the Loop Head Food Circle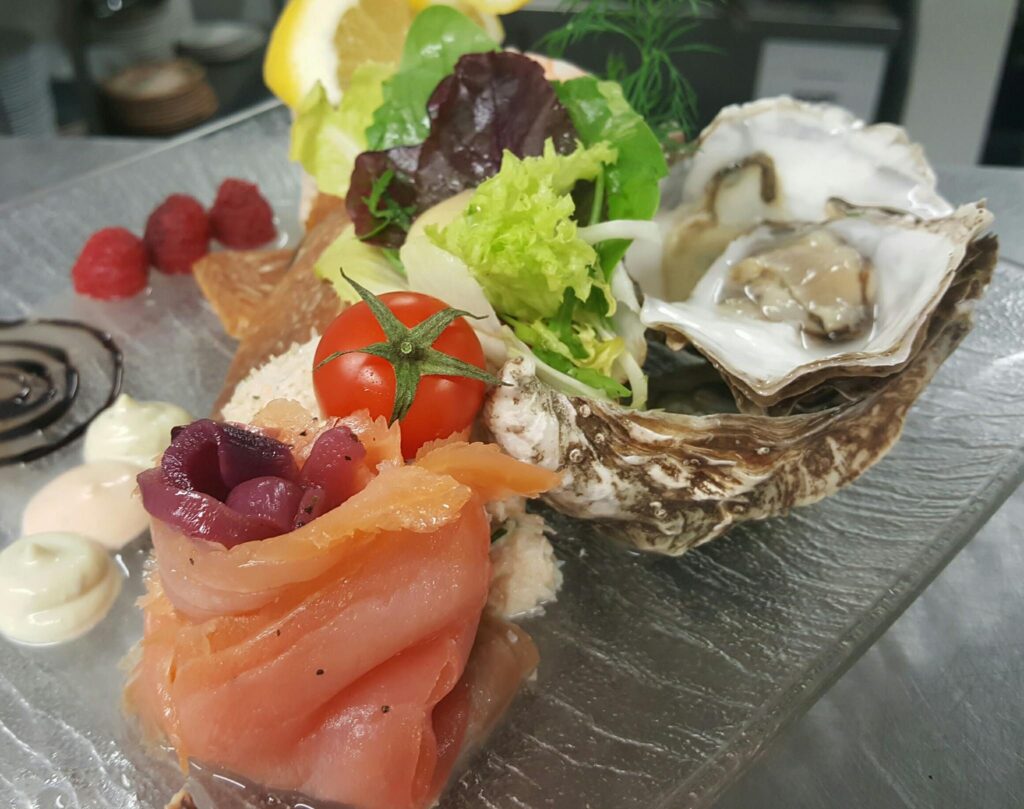 Local Restaurants
The first thing you'll notice about a Loop Head restaurant is the superbly cooked, locally sourced food. The second thing you'll notice is undoubtedly the friendliness of the staff, whether you're ordering a simple coffee and a scone or a four-course dinner. Most restaurants are family-run businesses, and you'll generally find the owner on the premises.
Signature dishes to look out for in Loop Head include seafood chowder, steamed mussels, crab claws, locally-caught fish, and steaks, as well as homemade bread and desserts. Restaurants carrying these signature dishes will feature the Loop Head Food Circle logo – a lighthouse symbol. If you're planning a day out hiking, biking, boating or fishing, most restaurants, and hotels will put together a picnic hamper or packed lunch for you to take along with you. And for anglers keen to finish what they started, as it were, some of the restaurants will also 'cook your catch' of an evening for a small fee.
Food Suppliers and Producers
The food producers of Loop Head are mainly small, sustainable, family-run businesses. And because they're supplying to the locality, eco-conscious gourmands can be confident there are few food miles involved. In fact, several new businesses have been set up on Loop Head in recent years in response to the growth of the slow food movement.
We're surrounded by water on three sides, so naturally, the main focus is on seafood. The fish you'll eat on Loop Head are all caught in local waters, and fishermen and diners alike will tell you that shellfish simply tastes better here. Organic vegetables and herbs are also grown, there's an abundance of free-range eggs, and a local butcher supplies home-produced meat and sausages. Meanwhile, the fine Loop Head tradition of bread-baking and jam-making still flourishes. Locally-produced treats are sold and served in shops, delis and B&Bs all over the peninsula, and many restaurants sell in-house specialties over the counter