The birds are singing their little hearts out to attract a mate, and building their nests in readiness for the next generation. The hares can be seen running through the fields as the sun comes up and again just before it gets dark.
When you visit the gloriously wild landscape of Loop Head a warm welcome awaits you to this unique stretch of the Irish coastline. We are constantly creating new dishes at home for the peninsula's pubs' and restaurants' menus. The fishing boats have had a good scrub down and maybe a new coat of paint. We have been keeping busy, so that now we can travel, we are ready for you to visit our spectacular part of Ireland.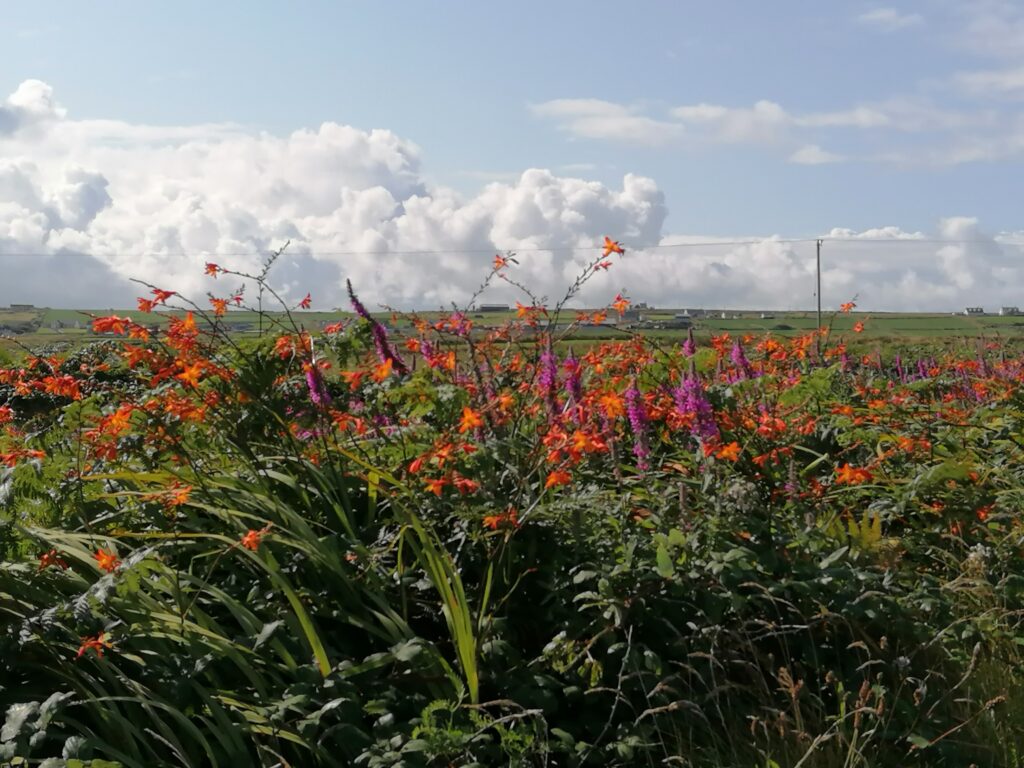 Monbretia and Purple Loosestrife in a Loop Head hedgerow
We have so much to show you, whether you have visited us before, or you are planning your first trip to our stunning peninsula. From the great places to stay, restaurants and glorious beach and bandstand in the pretty Victorian seaside town of Kilkee, to the tip of the peninsula where the 19th-century lighthouse sends its beacon 23 nautical miles out to sea… and everything in between.
We have history, culture and heritage covered, all waiting to be shared with you. Check out our YouTube channel which we will be updating regularly, a new way for you to enjoy our peninsula. Until you can get here yourself. We will be highlighting visitor's images and videos as well as our own.
Click here to visit our Youtube channel – LoveLoopHead –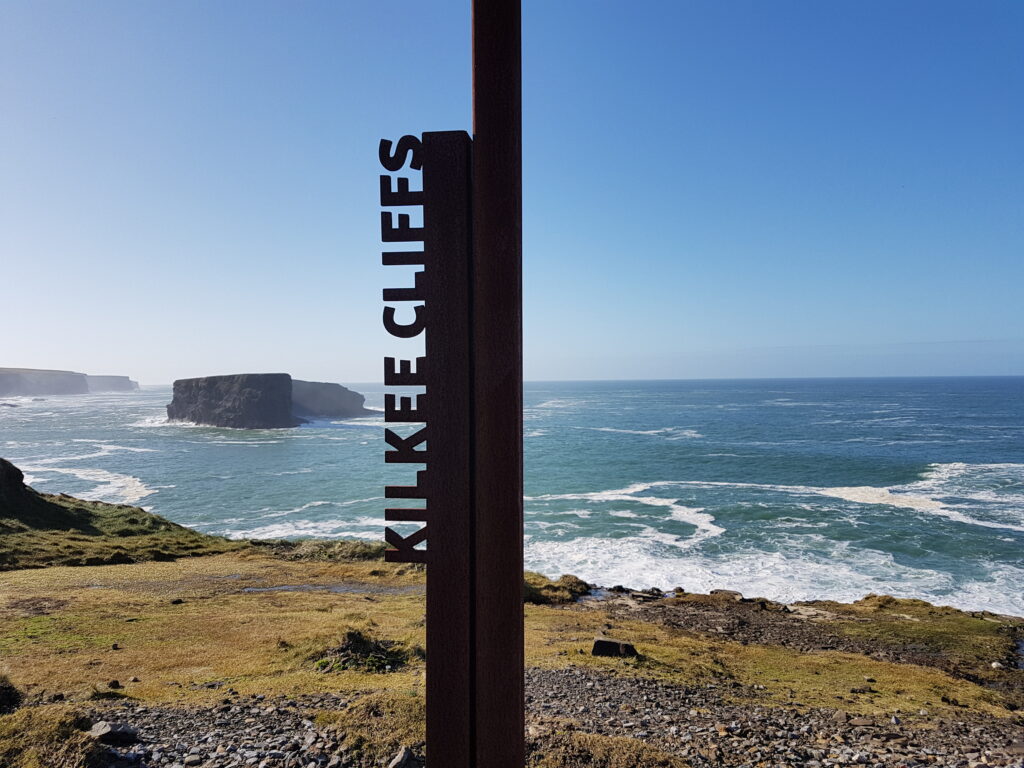 When you visit us..
You can look forward to a drive along the Kilkee Cliffs and a lunch or dinner stop for a delicious fish chowder and homemade bread in Carrigaholt or Kilbaha.